Our VIP Health -Program has a unique concept which combine VIP accommodation in five-star hotel comfort with personalized boutique service and in addition Physical Treatment with following rehabilitation in world-class.
Our VIP accommodation service takes place at our high class hotels in Antalya which give an excellent VIP stay during your treatment period.
Our VIP Health program includes individual educational approach and personalized treatment program according to Guest diagnoses and pain problem.
İndividual treatment programs will be completed and followed by Dr. Mehmet Vedat Özek (Specialist in Phys. Med and Rehab. ) and his highly qualified Medical Team.
We diagnose and treat all kind of Reumatological and Neurological diseases including Sport Trauma injuries.
Our clinic offers the following range of therapies:
- Physiotherapy
- Manuel therapy with ESWT Principe
- Cognitive therapy
- MET ( Medical Exercises Treatment) and post operative exercices programs
- Biomechanic therapy
- Neural therapy
- D.N. ( Dry Needling)
- Aqua therapy
- High Quality Harvest PRP and Stemcell therapy (comming soon)
- Local and intra-articular injections.
All treatments will be completed with a individual exercises programs
İn case of emergency situations we have 24 hours health service available and very close cooperation with Anadolu Group Hospitals for necessary needs.


Our City - ANTALYA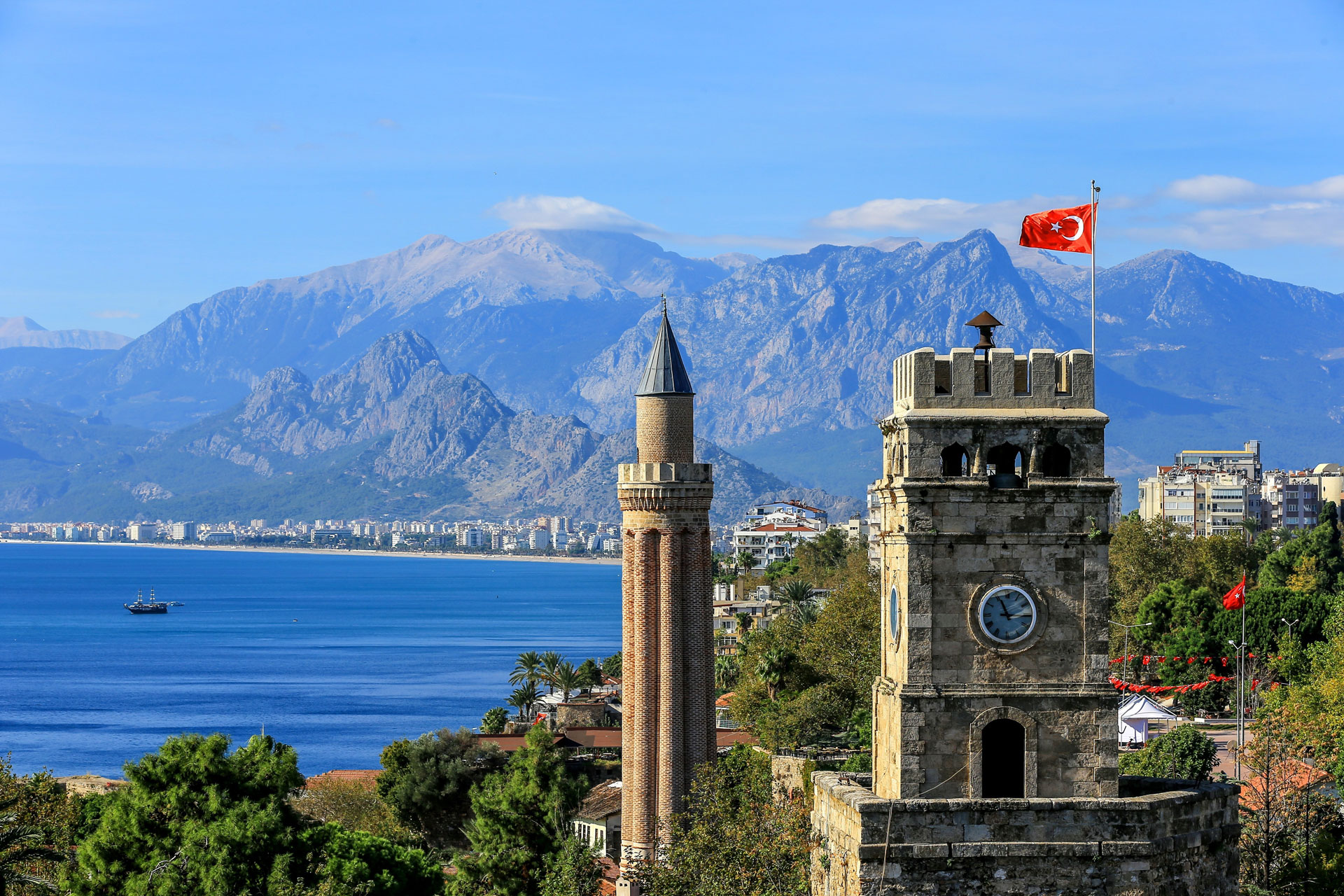 The light, the endless blue and the art of beauty as depicted on the monuments of Antalya always welcome visitors from all over the world to the Antalya capital.

With its rich history dating back to the Hellenistic period, Antalya is home to many unique villages of the Mediterranean, which contain countless artifacts and remnants of past civilizations. At the same time Antalya is also famous for being the "hot spot" of Turkey with its sandy beaches surrounded by palm trees and long summers.
The city itself offers sunny beaches, trendy terraces and many events.
Visit Antalya in winter and you get a quiet and peaceful getaway where there is much to see, do, visit and explore the many museums, attraction and sightseeing parks, shopping malls and sportive activities like golf, tennis etc. Antalya should definitely be one of your options when traveling.